COOP Midcounties join the long list of private businesses that have already signed up to EQuIP's Hate Crime Charter.
12 Managers and senior staff from different department within the COOP Midcounties company recently embraced Hate Crime Awareness Training at their Head Office in Warwick.
The training delivered by EQuIP is a key feature of the Hate Crime Charter project which sets out to support private business to achieve the four core principles which enable them to become an accredited Hate Crime Chartered Business.
The main aim of the Hate Crime Charter is to support staff across the private business sector to identify and report hate crime. Training helps raise awareness of hate crime amongst staff, so they are able to clear define what it is and the different types of hate crime that exsist.
The training also educates businesses where to report hate crime and it highlights the importance of reporting in terms of addressing these crimes and ensuring the police are aware of the trends and patterns of behaviour taking place in our community.
COOP Midcounties have also committed to displaying branded resources within their premises. These resources include window stickers and posters that will target both staff and customers. This committment is very fitting when you look at COOP's corportate values in safeguarding both staff and customers and there is a promise that hate related crime will not be torrerated within their premises.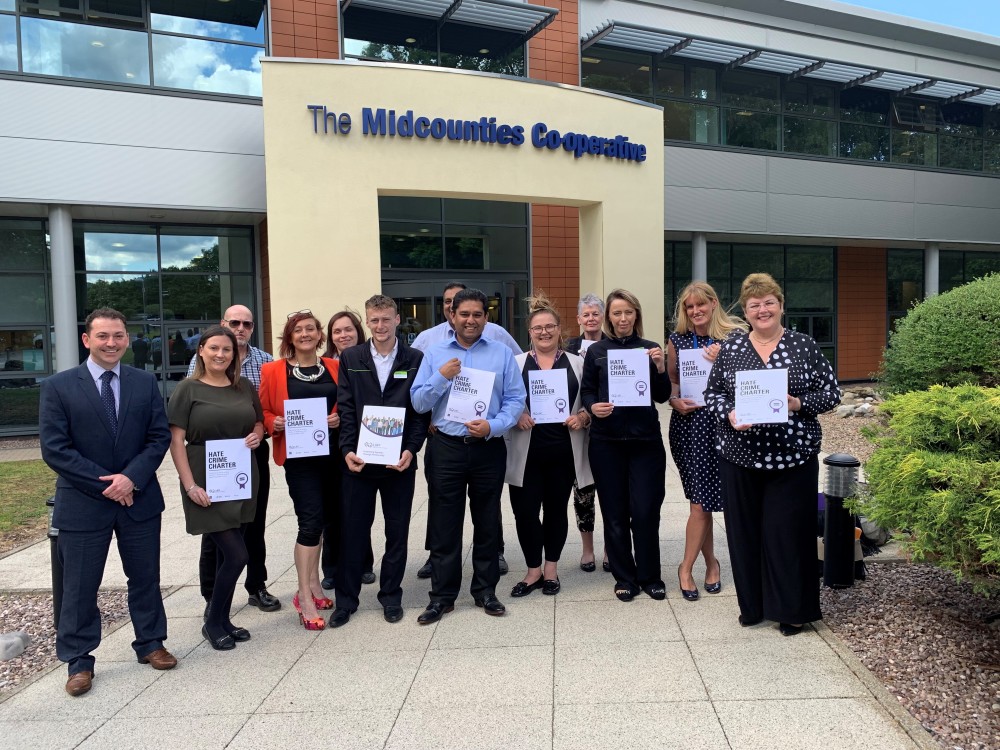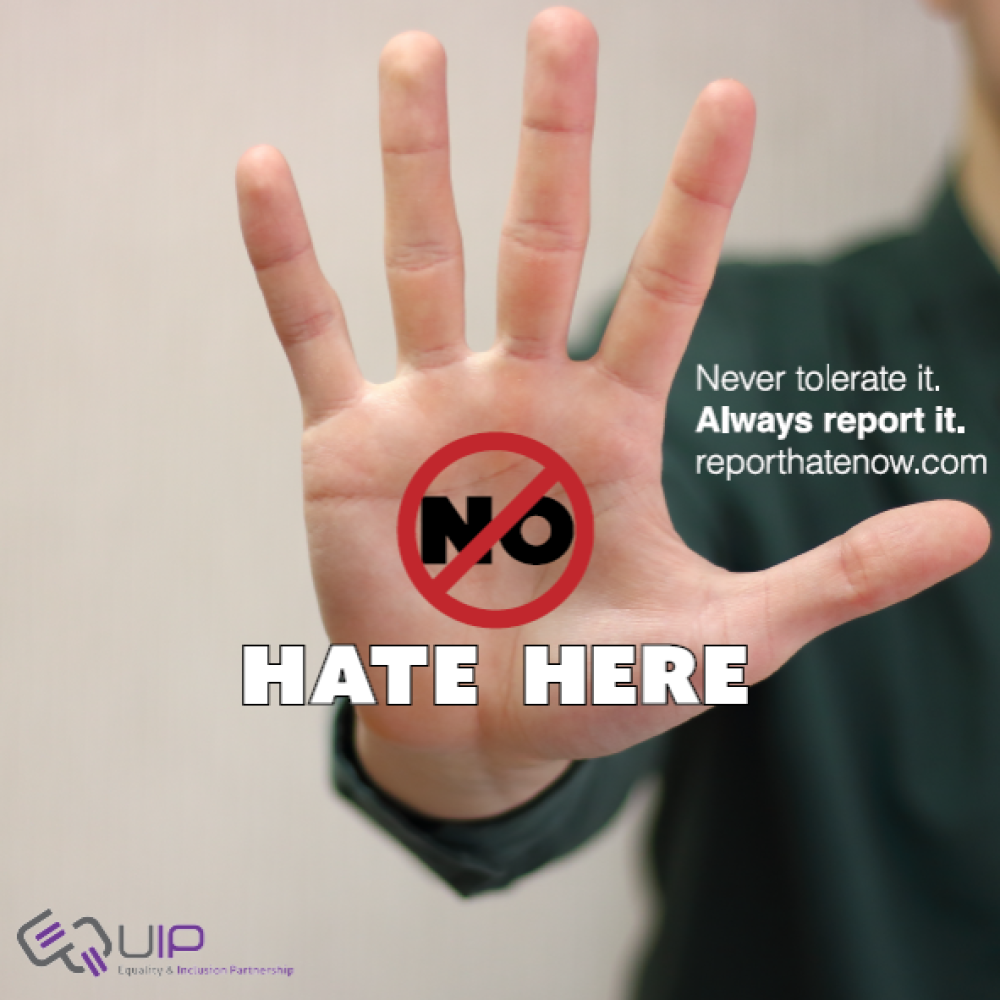 Since the April 2018, 84 businesses across in Warwickshire have signed up to the Hate Crime Charter.
Business range of small independent and family run to large national organisations like COOP that operate their business at a local level in Warwickshire.
As part of the charter project, approximately 400 '#NoHateHere' branded stickers are being displayed in windows, doors, notice boards and walls within the premises of participating businesses. Over 300 staff will complete hate crime awareness training and this will support more people to come forward and report hate crime.
This new exciting initiative is first of its kind in England and the project is fully supported by Warwickshire's Police & Crime Commissioner, Warwickshire Police and Warwickshire County Council.
For any businesses that would like further information about the Hate Crime Charter, visit the EQuIP website: www.equipequality.org.uk or alternatively contact EQuIP via telephone: 01788 863117 or email: advice@equipequality.org.uk.