Broadcaster Danny Baker has been fired by the BBC after he tweeted a joke about the Duke and Duchess Of Sussex's son using a picture of a monkey.
Harry and Meghan revealed on Wednesday that their new arrival was named Archie Harrison Mountbatten-Windsor.
Radio DJ Baker made a joke about the birth, tweeting a black and white photo showing a well-dressed man and woman holding hands with a suited chimpanzee.
Baker captioned it: "Royal baby leaves hospital". Following a backlash and allegations of racism given the Duchess of Sussex is mixed race, he deleted the post and apologised.
On Thursday morning, he posted another message on social media, saying he had been "fired" by the BBC.
A BBC spokesman said: "This was a serious error of judgment and goes against the values we as a station aim to embody. Danny's a brilliant broadcaster but will no longer be presenting a weekly show with us."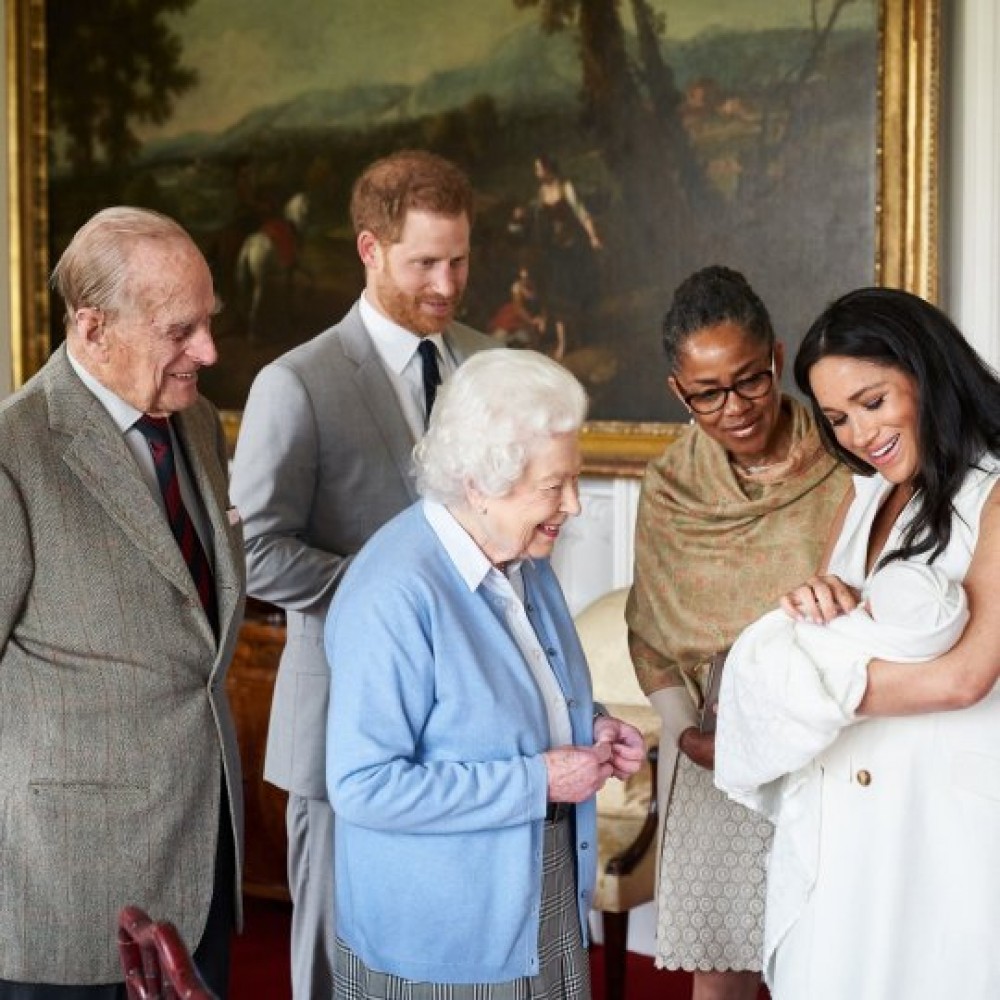 Baker added: "For the record - it was red sauce. Always," in reference to the regular feature Sausage Sandwich Game on his Saturday morning Radio 5Live show.
The segment takes a celebrity and gets two guests to guess which condiment the famous person would ask for if handed a sausage sandwich - brown sauce, red sauce or no sauce at all.
As he faced criticism on social media, he posted a number of tweets attempting to explain why he had published and later deleted the joke.
He said: "Sorry my gag pic of the little fella in the posh outfit has whipped some up. Never occurred to me because, well, mind not diseased.
"Soon as those good enough to point out it's possible connotations got in touch, down it came. And that's it."
The 61-year-old, who presents a weekly show on BBC Radio 5 Live, apologised again on Wednesday evening, saying the joke was intended to poke fun at the Royal family.
He said: "Once again. Sincere apologies for the stupid unthinking gag pic earlier. Was supposed to be joke about Royals vs circus animals in posh clothes but interpreted as about monkeys & race, so rightly deleted. "Royal watching not my forte. Also, guessing it was my turn in the barrel."
'Would have used same stupid pic for any other Royal birth or Boris Johnson kid or even one of my own. It's a funny image. (Though not of course in that context.) Enormous mistake, for sure. Grotesque. Anyway, here's to ya Archie, Sorry mate.'
The Metro have published that the Duchess of Sussex has been the target of racist abuse ever since the beginning of her relationship with Harry – so much so, that in November 2016, Kensington Palace issued a statement calling out 'racial undertones' in the press and horrible comments from trolls.
The statement from Kensington Palace read: 'His girlfriend Meghan Markle has been subject to a wave of abuse and harassment. Some of this has been very public – the smear on a front page of a national newspaper; the racial undertones of comment pieces; and the outright sexism and racism of social media trolls and web article comments.'
The daily mail have reported this morning (09/05/19) that Danny Baker had commneted that 'It was obviously a mistake. I have made a full apology, and yes of course I've made a full apology'. 'I put up silly pictures all the time. But that's all. I think even you must realise that it was a mistake. I'm shocked at my own foolishness.'
The whole incident shows that the BCC have taken it seriously. Regardless of whether Danny Baker intended his post to be a joke or not, it has caused offence to many people and it shows a clear example to all journalists and radio presenters that the public media platforms are not a place to present or express views and jokes that are offensive.