Shocking but not surprising is how one campaigner has described a rise in disability hate crimes.
Research by learning disability charity United Response found there were more than 6,000 reported cases in 2018-19, a rise of just under 12% in a year.
The police force area with the largest number was West Yorkshire (818), followed by Greater Manchester (464).
Chloe Tear (Pictured), a disability blogger from West Yorkshire, said disabled people faced "malicious comments" every day.
The 21-year-old has mild cerebral palsy and is partially-sighted.
She said three years ago she was in a wheelchair when eggs were thrown at her.
"It really shocked me. The person who did it knew me, knew that I was an open book about my disability.
"It's really hurtful when you spend your whole life trying to be positive about it."
She said the incident, which she did report to the police, took a long time to recover from.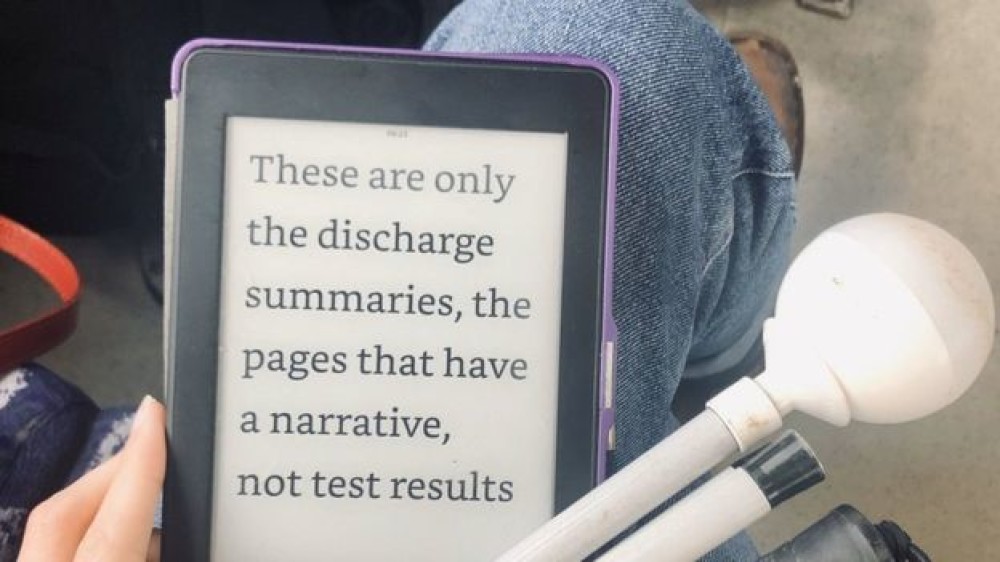 Amy Williamson, 23, from Leeds, has Down's syndrome and faced abuse from a group of boys as she got off a bus near her home.
"I think there were 20 of them, they were calling me names and saying mean stuff about my boyfriend."
Her mother Karen said it severely knocked her confidence.
"Her independence has been affected. Even in her own street she doesn't feel comfortable and safe anymore."
United Response submitted Freedom of Information requests to 45 police forces across England and Wales.
It received disability hate crime figures from 34 forces, of which 27 gave figures for charges or prosecutions while 21 provided the numbers of disability hate crimes committed by repeat offenders.
In England and Wales, 6,263 disability hate crimes were reported in 2018-19, while in 2017-18 the figure was 5,599. In 2016-17 it was 4,079.
The charity's figures also showed fewer people were being charged or prosecuted for disability hate crimes across England and Wales.
West Yorkshire Police received 818 reports in 2018-19 - a rise of 53% on the figure for 2017-18.
The force said an element of the rise in reports could be attributed to its "high standards" in crime recording.
Supt Richard Close added: "Residents should be free to live their lives without fear, hatred or intolerance and there is no excuse for such behaviour."
Ms Tear said: "I think the figures are absolutely shocking but I'm not surprised.
"The odd malicious comment is part of our daily life."
She said more education was needed to address people's ignorance and reliance on stereotypes. "As a society we are getting better and hopefully the younger generation will grow up to be more respectful."
If any person experineces or witnesses any form of hate crime, they should always report. There are various ways to report depending on how much information people wish to give.
You can ring the Police by calling 101 in a non-emergency situation, but always call 999 in an emergency.
In Warwickshire, some people do not wish to contact the police directly, so they can report hate crimes/incidents to EQuIP, who are an independent charity.
You can report online via the www.reporthatenow.com website, email EQuIP: advice@equipequality.org.uk, or people wishing to report would prefer to speak to someone in person, you can contact telephone EQuIP on 0330 135 6606 .