The Equality and Inclusion Partnership (EQuIP) held their first #WeStandtogether event in Nuneaton (12/09/19) which saw 52 people come together.
Representatives from various community and religious organisations, individual community members and members of Neighbourhood Watch groups from North Warwickshire and Nuneaton came together to raise continuing issues regarding hate crime and sicuss the best ways forward in preventing and tackling hate crime in the future.
The Nuneaton event is part of a series of #WeStandTogether events that EQuIP have organised across Warwickshire to identify some of the hate crime issues and enable public agencies to provide key information.
Warwickshire County Council give a funding update for community groups and places of worship so they are able to make improvements to their buildings so they are safe and secure.
Warwickshire Police, who have funded the events, effectively used this community platform to inform attendees about their new hate crime policy with specific focus on the journey that a victim/witness of hate related crime will follow.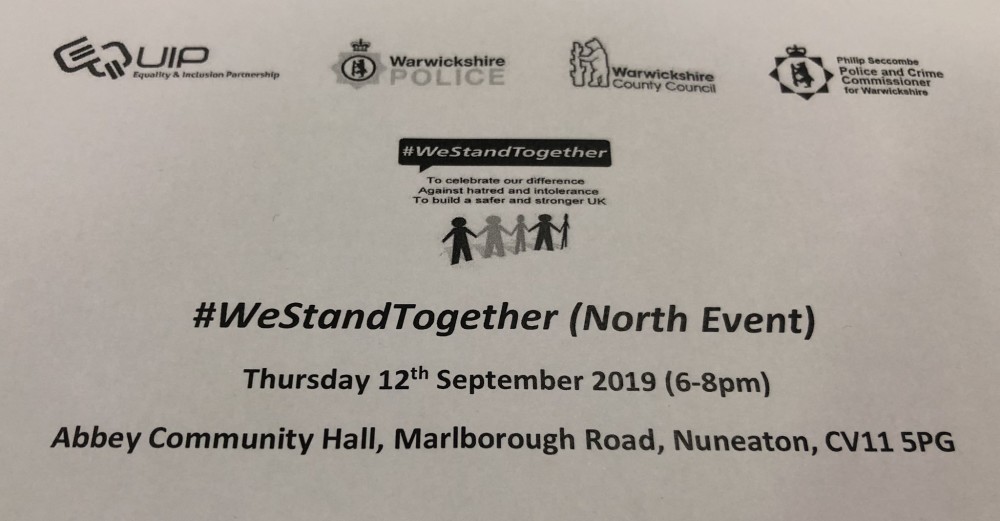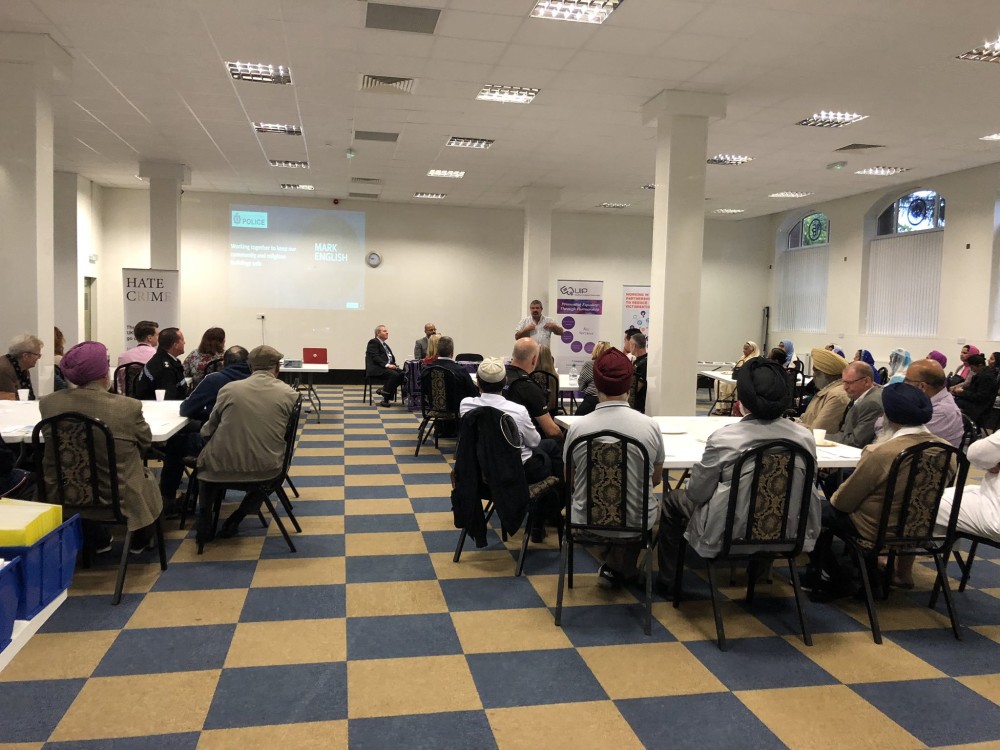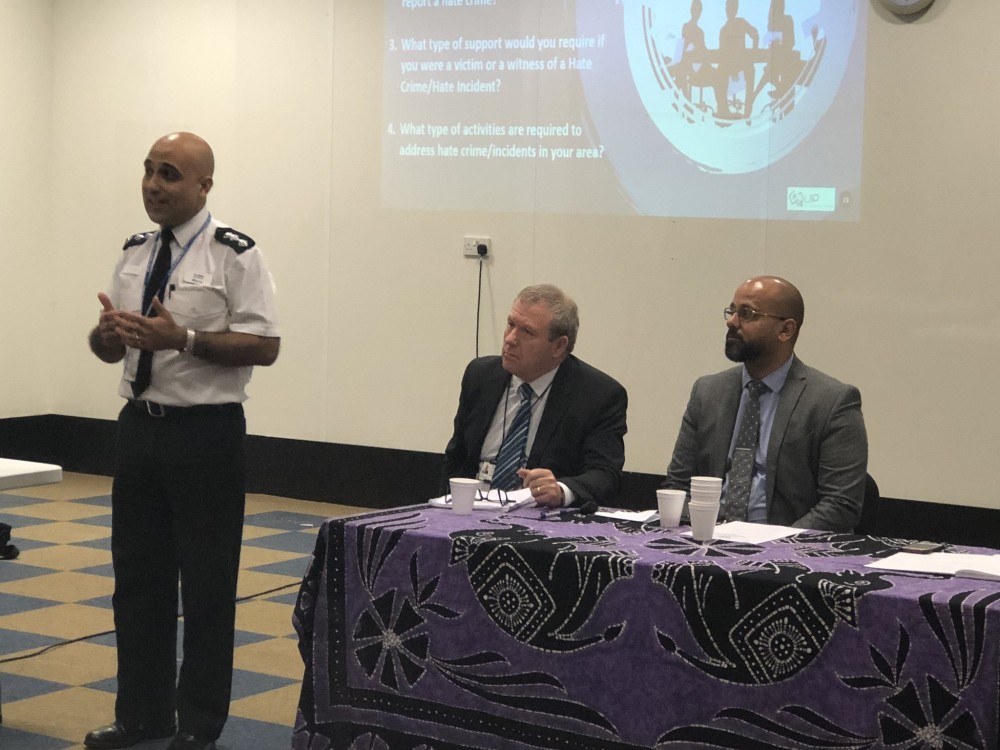 The community event was an excellent example of togetherness. Community members from different parts of the north come together to discuss the issues that affect their community and various constructive discussions took place to how hate related issues can be resolved.
Warwickshire County Council, Warwickshire Police, Victim Support and North Warwickshire Neighbourhood Watch provided key information and there was lots of goodies for community members to take away with them.
The next two events supporting people in South Warwickshire (Leamington Spa, 24/09/19) and Central Warwickshire (Rugby, 03/10/19) aim to support people to voice any concerns they have surrounding hate crime.
The issues that are raised in the three #WeStandTogether Events will help form the new action plans which will be adopted by the Hate Incident Partnership Panels (HIPPS) in the north and south.
Various public, community and voluntary sector organisations and groups will be involved with tackling hate crime and the new action plan will provide a structure that will help resolve hate related issues in Warwickshire.
Private businesses are likely to play a role in the addressing hate crime and through EQuIP's Hate Crime Charter Project, all stakeholders in Warwickshire can work together to prevent and address hate crime in the county.
For more information about the next two #WeStandTogether events, please contact EQuIP via email: advice@equipequality.org.uk or telephone 01788 863117.
To book a FREE ticket at one of the events, you can book via eventbrite or contact EQuIP who can book a place for you.