The Equality and Inclusion Partnership (EQuIP) held their second #WeStandtogether event for people living, working or studying in Warwick and Stratford Districts (24/09/19).
The event was held in Leamington Spa and people from all sections of the community attending. Representatives from various community groups, places of workshop, local charities and individuals that are being affected by hate crime raised many issues that need to be addressed and this feedback will help form the action plan that the police, council and charities like EquIP will be able to use to help bring positive change.
The event in Leamington Spa is part of a series of #WeStandTogether events that EQuIP have organised across Warwickshire to identify some of the hate crime issues. This information will enable public agencies, voluntary and community sectors to be better informed about the issues at grassroots level.
During the event, Warwickshire Police provided a comprehensive outline of their new hate crime policy so both victims and witnesses have a better understanding of what can be expected when they report a hate crime to them.
Warwickshire County Council also provided some updates on 'how to keep safe and secure' and there was specific advice for local community centers and places of workshop.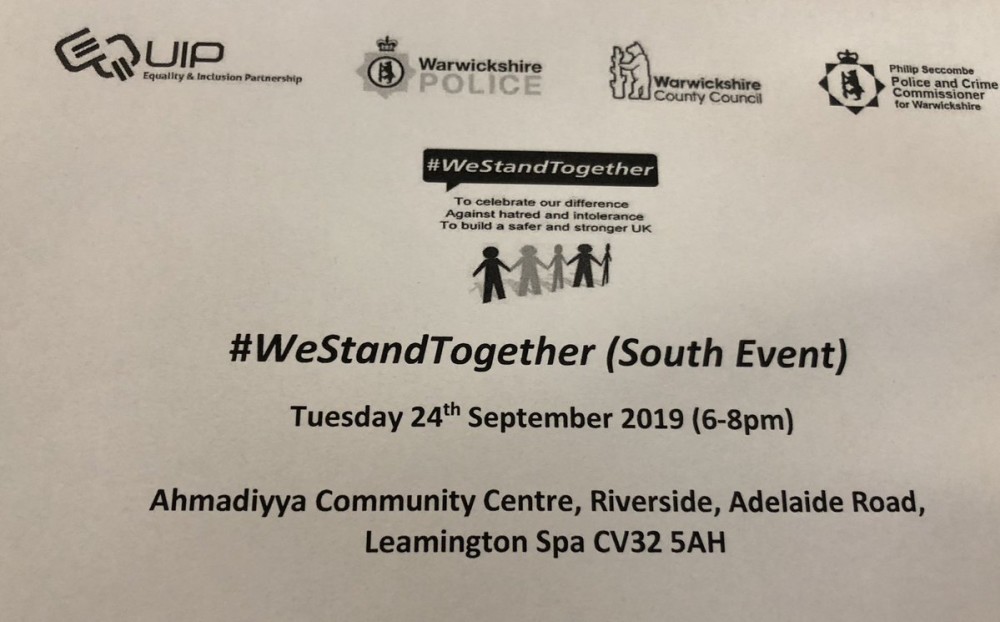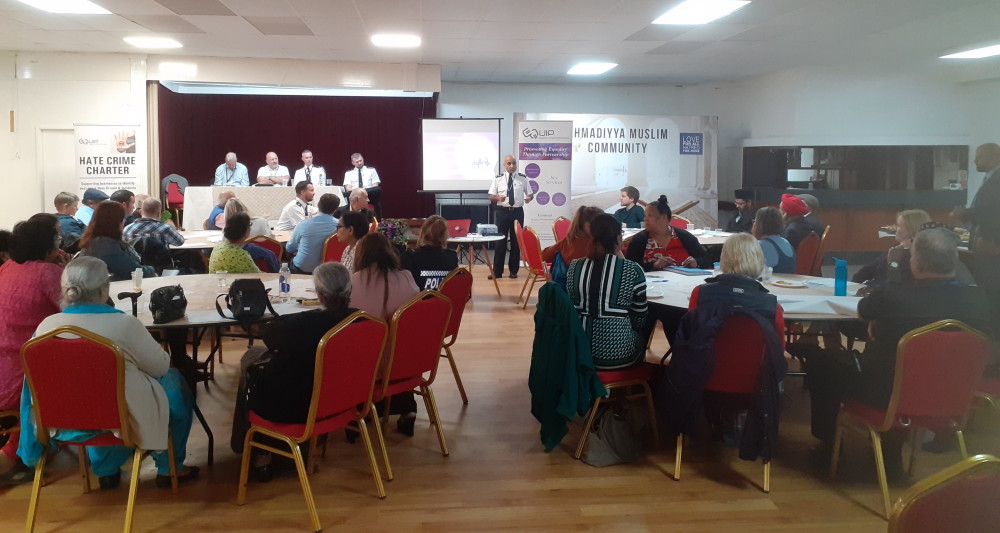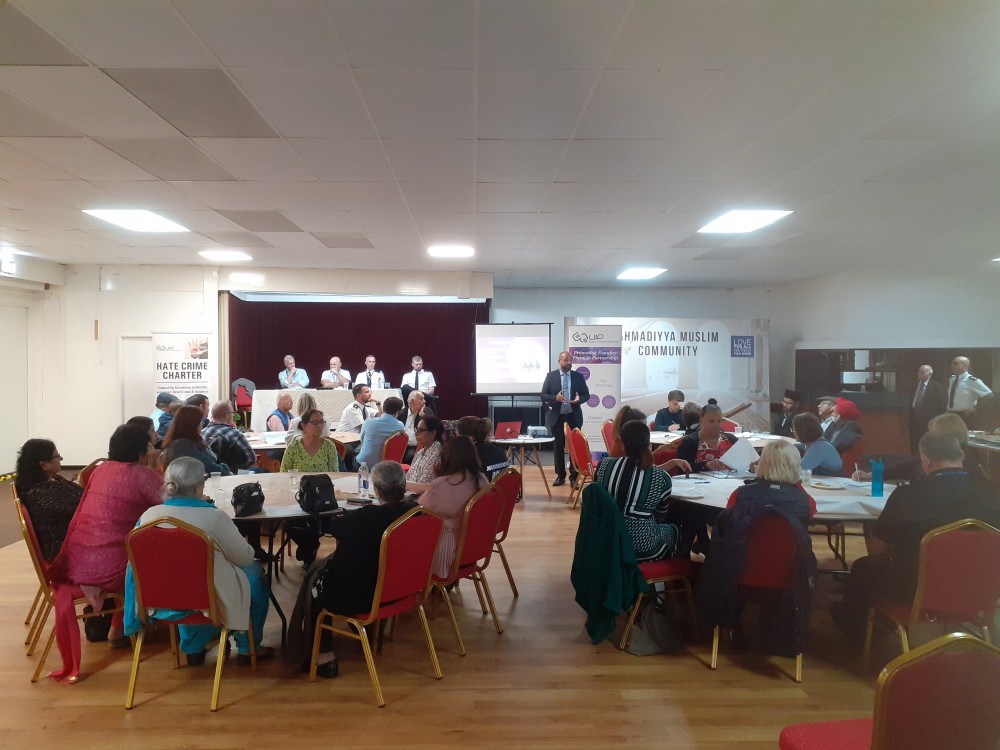 The community event was an excellent example of togetherness. Community members from different parts of the South come together to discuss the issues that affect their community and various constructive discussions took place to how hate related issues can be resolved.
EQuIP, Victim Support and Warwickshire Council Council provided key information at the event and there were lots of goodies for community members to take away with them.
The final #WeStandTogether event will take place on Thursday 3rd October 2019 (6-8pm) at the Benn Hall in Rugby.
The Rugby event will support people living, working or studying in the Central Warwickshire area. The event also provides an excellent opportunity for any person that was unable to attend the previous two events to attend, benefit from the guest speakers and contribute towards the table top discussions.
The feedback that emerges from all three #WeStandTogether Events will help form the new action plans which will be adopted by the Hate Incident Partnership Panel (HIPPS). There will be separate plans being developed for the North (North Warwickshire, Nuneaton, Bedworth & Rugby) and South (Warwick & Stratford Districts) areas.
Various organisations will be involved with tackling hate crime and the new action plan will provide a structure that will help resolve hate related issues in Warwickshire.
Private businesses are likely to play a role in the addressing hate crime and through EQuIP's Hate Crime Charter Project, all stakeholders in Warwickshire can work together to prevent and address hate crime in the county.
For more information about the final #WeStandTogether event in Rugby, please contact EQuIP via email: advice@equipequality.org.uk or telephone 01788 863117.
To book a FREE ticket at one of the events, you can book via Eventbrite or contact EQuIP who can book a place for you.