Taxi businesses from all areas of Warwickshire have signed up to the Hate Crime Charter (HCC).
The creative scheme developed by local charity the Equality and Inclusion Partnership (EQuIP) offers local transport providers an opportunity to access free training, physical resources that promote their involvement in the scheme and there is support for drivers, managers and business owners in the transport sector.
Taxi businesses from Coleshill, Bedworth, Nuneaton, Rugby, Leamington Spa, Warwick and Stratford have signed to the charter so far, but the offer is open to any transport business that operates in Warwickshire.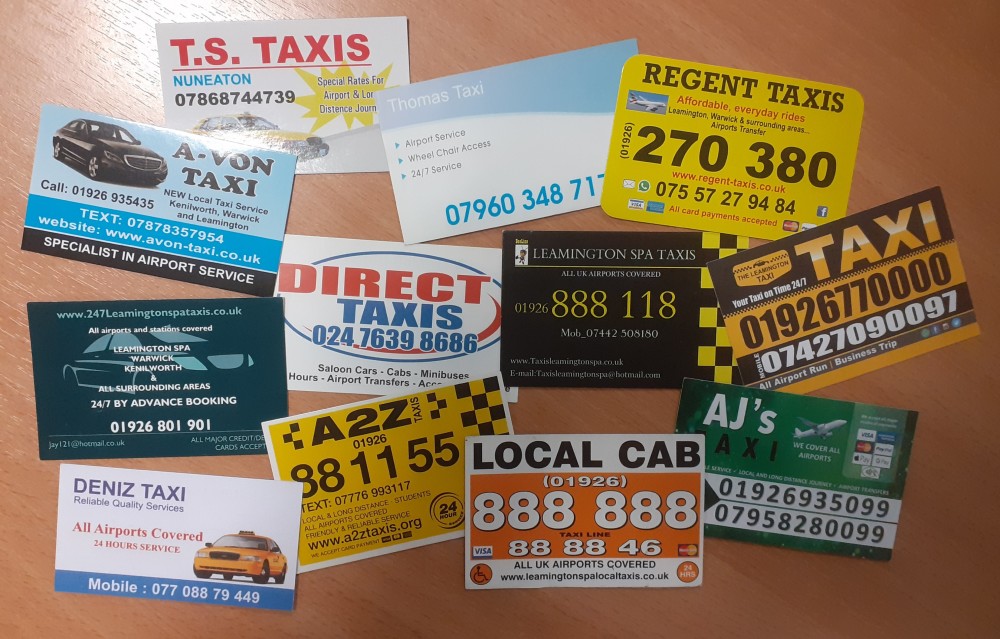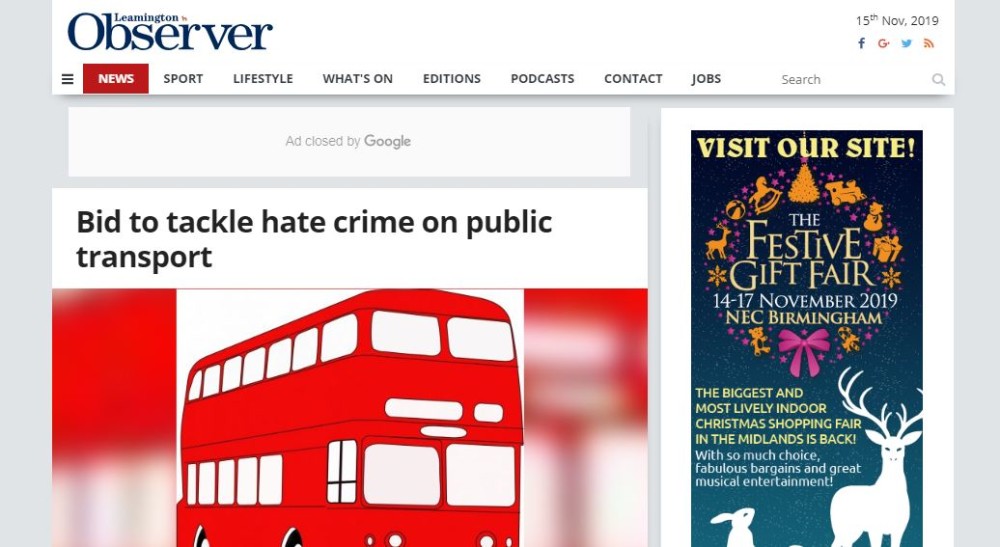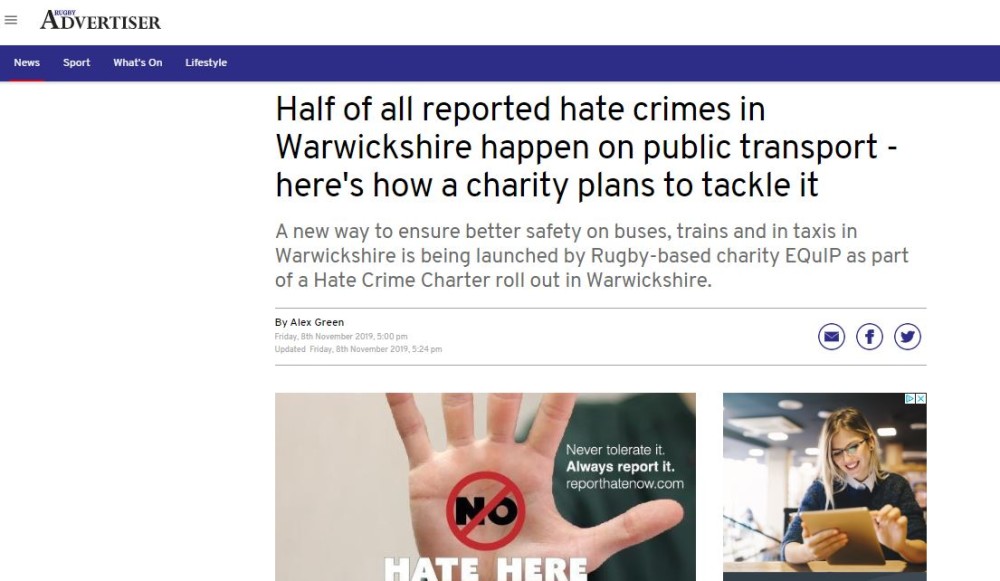 Initially launched back in April 2018, EQuIP receiving funding from Warwickshire's Police & Crime Commissioner which enabled them to develop the resources that supported local 82 supermarkets and food outlets including restaurants, take-a-ways and cafes across the county. Further shops and major shopping centres have now signed up too.
EQuIP have extended the offer to transport businesses as a result of the increased number of hate related incidents taking place around the services involving transports, namely trains, buses and taxis.
People are often targetted as a result of their actual or percieved disability, mental health, race, religion, sexuality, gender identity or any other indivdual characteristic such as wearing different clothing or having a different hair style (i.e. punks, goths, emo may fall under this definition). Hate crime has been happening for decades, but recorded hate crimes have increased year-on-year since 2012/13 when the police started to keep an official log of these types of crimes.
EQuIP are working in partnership with various transport providers to support their staff to access hate crime awareness training which can be completed either online or face-to-face. Online training can be accessed on the www.reporthatenow.com website, while EQuIP organise face-to-face sessions at a time to suit an indivudual business.
EQuIP have also developed a range of branded resources (i.e. posters, leaflets, business cards, window stickers) that can be displayed in premises, staff rooms, bus stops, taxi ranks, train stations or in actual transport vehicles themselves. Many taxi drivers and bus companies have pledged to display the window stickers to help raise awareness of the project.
The window sticker is an excellent way for local businesses to demonstrate their committment to safeguarding customers and saying to the wider community 'No hate Here'. It also sends a clear message to potential perpetrators that acts of hate will be identifyed and it will be reported.
Feedback from local businesses has been very positive. EQuIP are very grateful for the continued support from Warwickshire's Police & Crime Commissioner who has funded the project for a second year and this support has enabled transport providers to benefit from the HCC project completely FREE of charge.
For more information about EQuIP's Hate Crime Charter, please contact them via email: advice@equipequality.org.uk or telephone: 01788 863117. You can also visited their website via www.equipequality.org.uk.