Jacob Rees-Mogg has been ridiculed for politicising England's victory in the Cricket World Cup by saying it showed "we clearly don't need Europe to win".
The Conservative MP's attempt to link sporting triumph to Brexit attracted widespread derision, with many cricketing fans pointing out the diverse international make-up of the England team.
An historic and glorious day of sport was somehow brought back to leaving the EU.
It was an incredible day of sport, with England's cricketers writing their names into the history books by winning their first World Cup title in one of the most dramatic ever finals produced.
A little-known and understood 'super over' was all that separated them from New Zealand in a game full to the brim with tension, skill and, at times, farce.
Following an all-time classic Wimbledon final that saw Novak Djokovic beat Roger Federer, and Lewis Hamilton's triumph in the British Grand Prix, commentators were calling Sunday the greatest ever day of sport in Britain.
For a brief yet joyful period, no-one was thinking about politics. Or so it seemed...
Jacob Rees-Mogg's Twitter post stated 'A d..n close run thing, we clearly don't need Europe to win...#CricketWorldCupFinal'.
Paddy Power commented to Mr Ree-Moggs post highlighting 'The Captain is Irish. They have players from a few places around the world. And cricket and Brexit having nothing to do with each other' 'Apart from that. You're spot on'.

They have players from a few places around the world. And cricket and Brexit having nothing to do with each other.
That's right, arch-Brexiteer Jacob Rees-Mogg tried to crowbar in a reference to nobody's favourite subject.
As many pointed out, quite what the sound of leather on willow had to do with leaving the European Union was anyone's guess.
Moreover, Rees-Mogg could hardly have been more wrong ...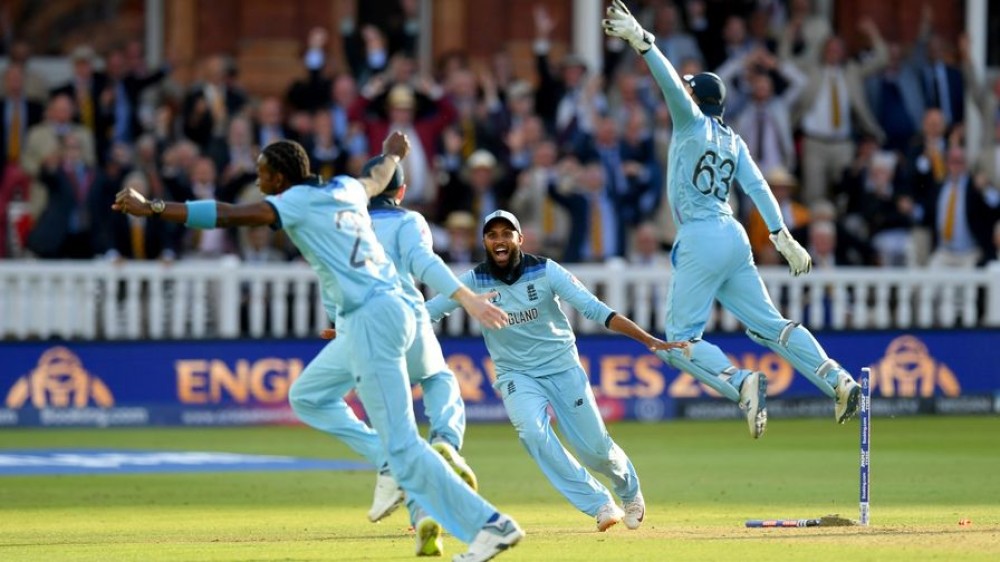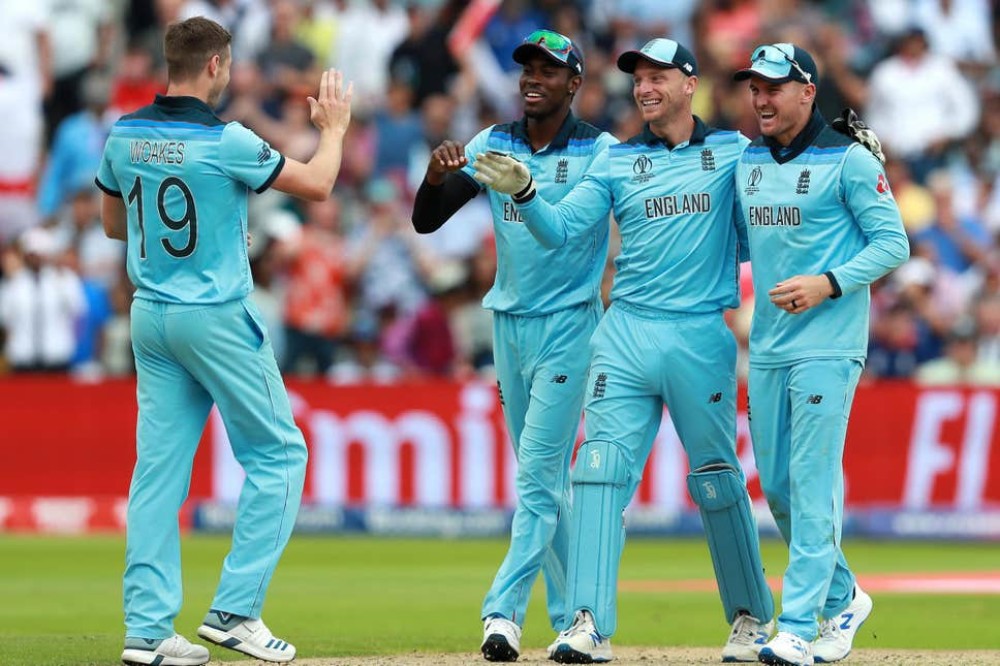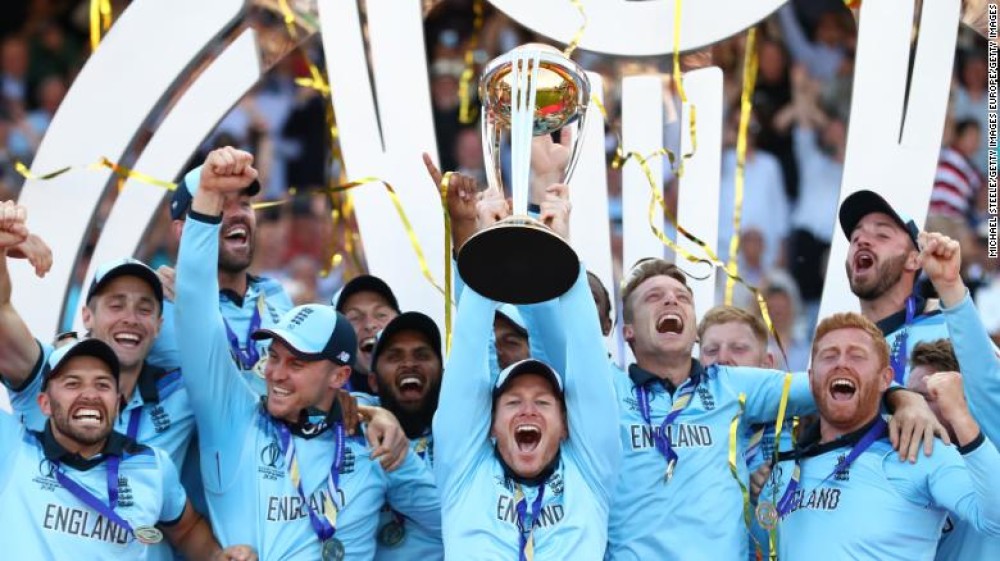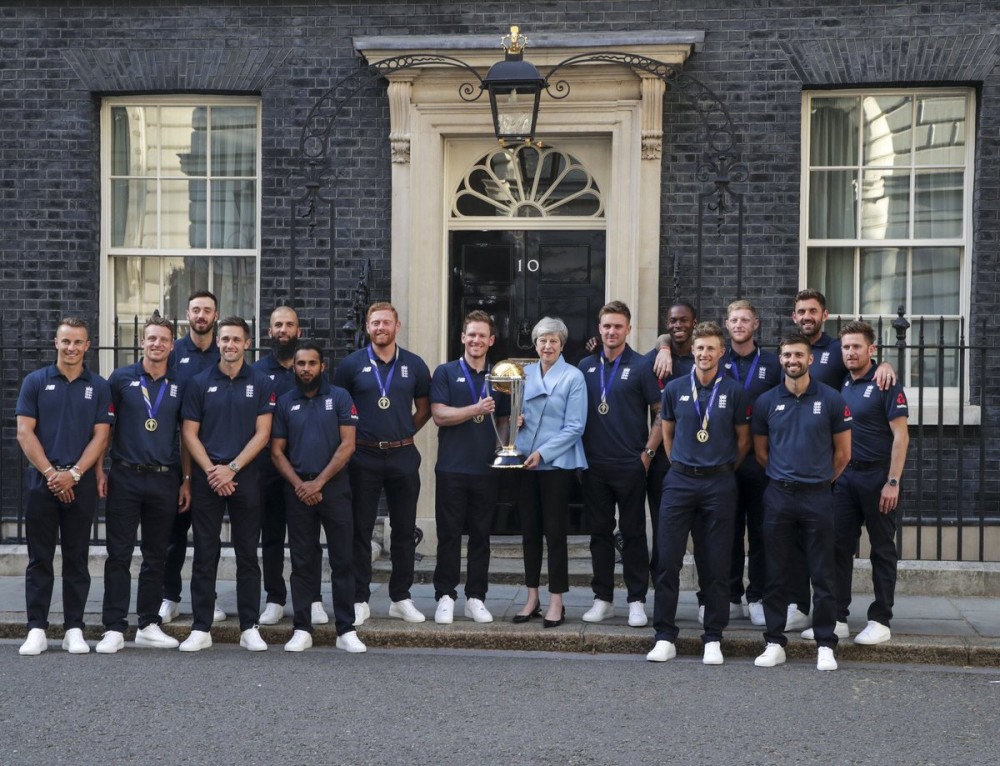 Yep, captain Eoin Morgan is from Dublin and played for the Ireland national team early in his career.
He was even the first cricketer to score a first-class double century for his homeland before switching allegiances so that he could play Test Match cricket.
And while other players do not have such strong connections to Europe, immigration has played a significant role in the make-up of the World Cup winning team.
Fast bowler Jofra Archer, who held his nerve in the 'super over', was born in Barbados and Ben Stokes, the game-changing all-rounder, was born in Christchurch, New Zealand, before moving to the north west of England at the age of 12.
Daniel Lawes commented to Mr Rees-Moggs post
'The England Cricket team:

- Captained by an immigrant
- Batting led by an immigrant
- Fastest bowler an immigrant
- Leading all-rounder an immigrant
- Main spinner son of an immigrant
Chris Kirby also commented simular remarks:
- Our director of cricket until late last year was South african
- Our current Coach is Australian
- Our current captain is Irish
- Our super over bowler is Barbadian
Kirby also added that England's Cricket victory is 'A celebration of inclusivity and this moron [Rees-Mogg] chooses now to demonstrate his introverted bias'.
The England cricket team have come together, competed in a 6-week competition against the world best cricket teams and evenually becoming world champions.
If there is ever a time where diversity and inclusion can be celebrated, this sporting event is it!
Rees-Moggs comments have clearly backfired and hundreds of social media posts from professional sportspeople, fellow MPs and the general public have made it very clear that Rees-Moggs comments have been very unpopular.