Nearly half of young LGBT people who are left homeless after coming out are from religious backgrounds.
That's according to research by the Albert Kennedy Trust (AKT), which supports young people who are at risk of homelessness.
It suggests that out of nearly three in four LGBT people rejected by their families, 45% identify as being from a faith background.
The Trust says the majority are from Muslim and Christian families.
Matt Mahmood-Ogston set up the Naz & Matt Foundation after his fiance, Dr Nazim Mahmood, took his own life when his family told him to "seek a cure" after coming out as gay, because they considered homosexuality a disease.
Through his work with the Foundation, he wants to help others in a similar position change their family's minds.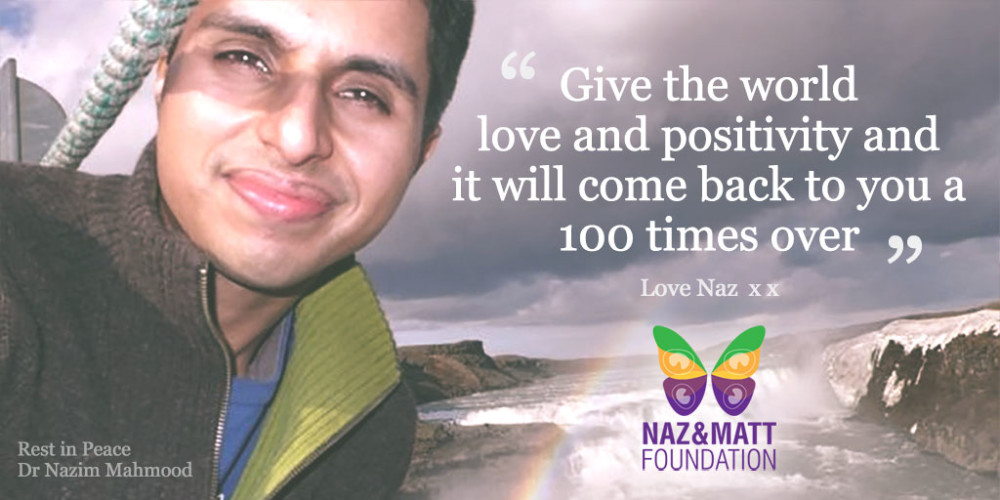 To do this, The Naz & Matt Foundation have set up a 'Out & Proud Parents Day' taking place on 30th July each year, marking the anniversaty of Naz's passing.
The aim of the day is for parents to come out on camera to help inspire other parents who are struggling to understand or accept their LGBTQI+ children.
More information about the Foundation can be found on their website.
Information about the Out & Proud Parents Day can also be found on their dedicated page.