Almost 20 years after she first released Noughts and Crosses, Malorie Blackman is back with the newest addition to the series.
The BBC reported that Crossfire, like her novels before it, explores the theme of racial divide with black people ruling over white people.
The series was inspired by the Stephen Lawrence murder case in 1993 and how police handled it.
Speaking to BBC Radio 1 Newsbeat about her new book, Blackman expalined how she remembered watching a docu-drama about how the Lawrence family had been treated during the investigation, particularly by the police.
"I remember being so angry about that, and I thought 'I want to write something about racism and what it's like to experience racism'."
She says before she started the Noughts and Crosses series (Pictured below), she discussed writing about slavery with her friends, but the response was "kind of underwhelming".
"They were saying why do you want to write about that, it's so painful and so long ago"
"Then I thought - how can I flip it, and make the noughts the minority and the ones who are experiencing racism, the white people the ones who are experiencing racism. And so that's how the idea was born."
"I called it Noughts and Crosses because I wanted to make up my own terms for society, where the darker you were it was deemed the better you were.
"Noughts kind of sounds like zero, nothing and so that's the term I applied to white people and then crosses, who some of them in the book consider themselves closer to god in every way."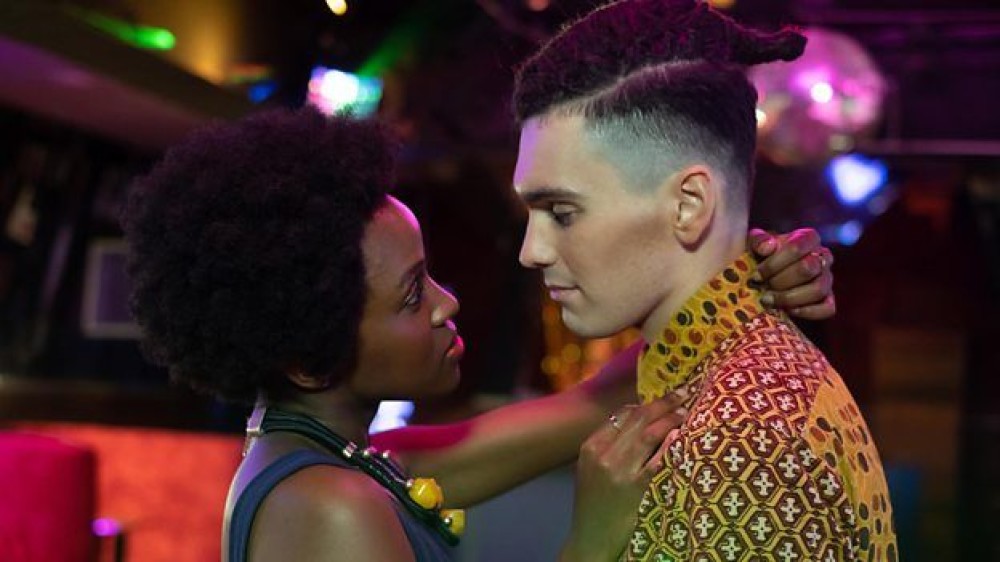 Blackman says there are a number of things that made her write the next book in the series, but mostly "it was inspired by current events".
"It was what was going on with Brexit, the result of Brexit in terms of hate-crimes and it was also Trump, his inauguration and being made US president," she adds.
She says she also was concerned by how 20 years on from her first book, attitudes to race in the UK and abroad didn't seem to be changing.
"In terms of race - we seem to be going backwards on that one."
"In March 2018 I was reading something that said there was a rise of 17% in hate crimes, but in the five years to 2018, it's risen 123%."
Blackman told the BBC that other current affairs also inspired her new novel, including a storyline in the book about a white footballer being racially attacked on the pitch.
"I was watching something this morning on the news which said that racism at football matches have actually got worse over the last 12 months," she says.
"We just look at what happened to Raheem Sterling when he got abused by those four Chelsea supporters. "We can't be complacent about it and say 'things are getting better' because they're not."
She also spoke about her relationship with Stormzy - who will star in the upcoming TV adaptation of Noughts and Crosses on the BBC in 2020.
"Early last year I met him [Stormzy]. He was just so wonderful and was telling me how he loved my books and grew up with them."
"He's in the TV series, he's in one of the episodes and he's also one of these people who puts his money where his mouth is.
Noughts and Crosses will shine the light on racism and help raise public awareness about some of the issues, jugdements and inequalities some people face in our society.
Warwickshire based charity, the Equality and Inclusion Partnership (EQuIP) support victims of hate crime and they strongly encourage any person that experiences or witnesses racism or any other form of hate crime to always report.
There are various ways for people to report hate crime, depending on how much information people wish to give.
You can ring the Police by calling 101 in a non-emergency situation, but always call 999 in an emergency.
In Warwickshire, some people do not wish to contact the police directly, so they can report hate crimes/incidents to EQuIP, who will protect a persons identity and not pass on any details of the report without prior consent.
Reports to EQuIP can be made online via the www.reporthatenow.com website, you can send an email: advice@equipequality.org.uk, or for those that prefer to speak to someone in person, you can contact telephone EQuIP on 01788 863117 (Mon-Fri, 9am-5pm).