Police are investigating suspected homophobic abuse after footage of a woman shouting "shame on you" at people on a Pride march was shared online.
A video posted on Twitter shows a woman wearing a niqab yelling at people, including one person in a rainbow flag.
The Met Police said it was aware of the footage, which was reportedly taken at the Waltham Forest Pride event in Walthamstow on Saturday.
No-one has been arrested and the force said inquiries were continuing.
The Met tweeted: "Abusing someone because of their sexual orientation or gender identity is a hate crime. If you have been verbally or physically abused, harassed or attacked in any way by someone because you are or they think you are LGBT+ please report these crimes to police or through a third party agency."
In the video the woman can be heard shouting: "God created Adam and Eve, not Adam and Steve. Shame on you, shame on all of you. Shame on you, you despicable people. Shame on you, you shameless people."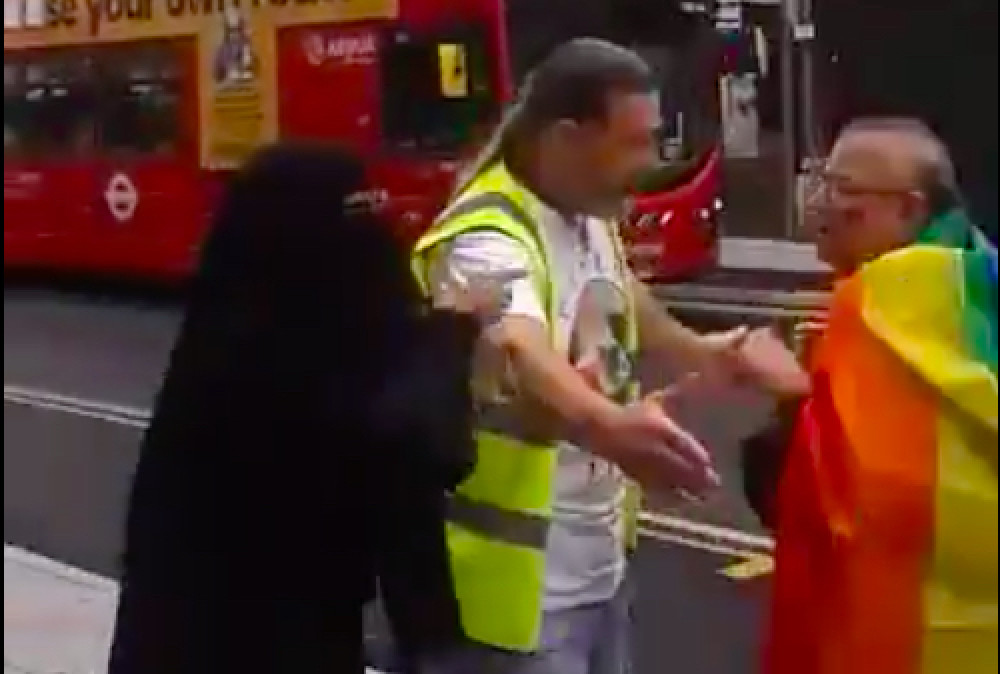 Waltham Pride shared a statement on their Facebook page saying "We were delighted that people from all the major faiths, Christian, Jewish and Muslim, marched alongside non-religious people to show everyone in our great borough of Waltham Forest that we're here, queer and proud of who we are, and celebrate and cherish the diversity that makes us one of the greatest communities in London. This morning we were made aware of a video showing an individual shouting homophobic abuse at some in the parade. The police are looking into this as a potential hate crime and while we condemn all homophobic abuse, we also condemn outright and unequivocally all forms of hatred and abuse, including Islamophobia and anti-Semitism, and want to make it absolutely clear that this was one, lone individual and in no way do that person's views represent the views of any section of the local community."
While this incident took place in London, homophobic abuse unfortunately also takes place in Warwickshire. It is important to report any incidents which take place, either to Police on 101 (in an emergency dial 999). You can also use this website to report non-emergency hate crimes and incidentsm, by using our Reporting page.