PC Stephen Cronshaw who works for Warwickshire Police is part of the Bedworth Safer Neighbourhood Team and he has developed a music video which sends a positive message about addressing hate crime in Warwickshire. The music was originally launched at the 'Love Instead of Hate' Conference in Bedworth back in October 2018, but the video has been produced so a much wider audience can access this important information.
The video is now available on YouTube.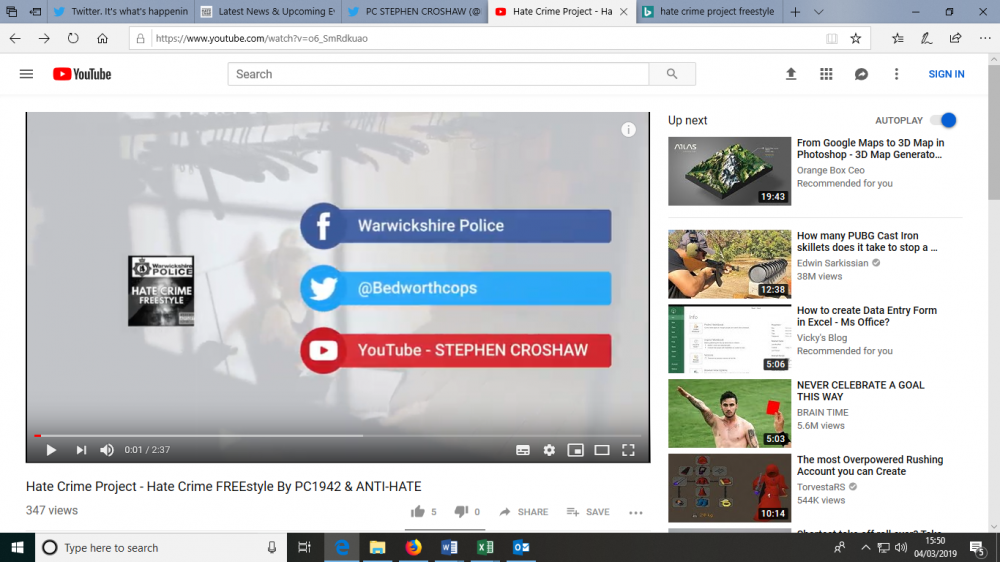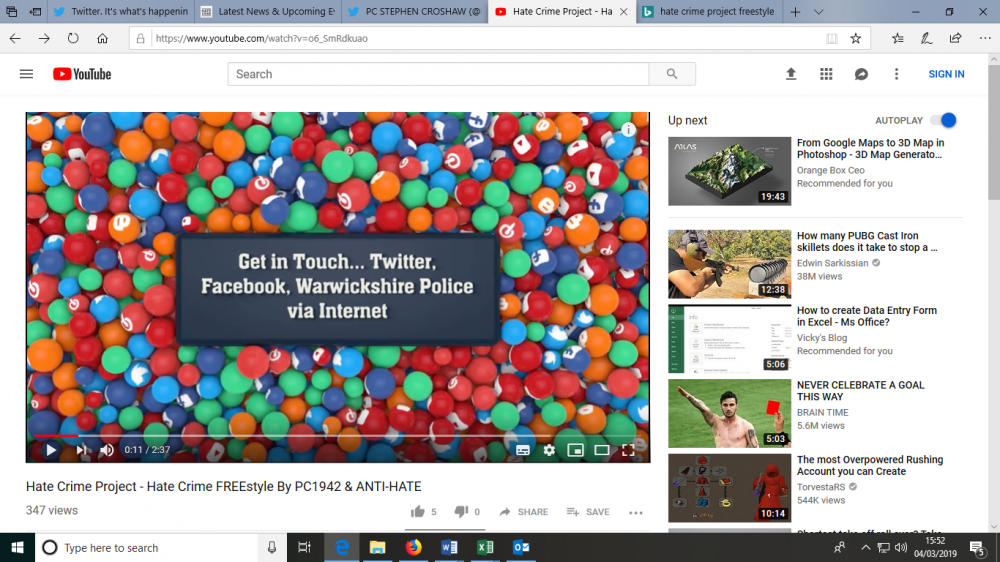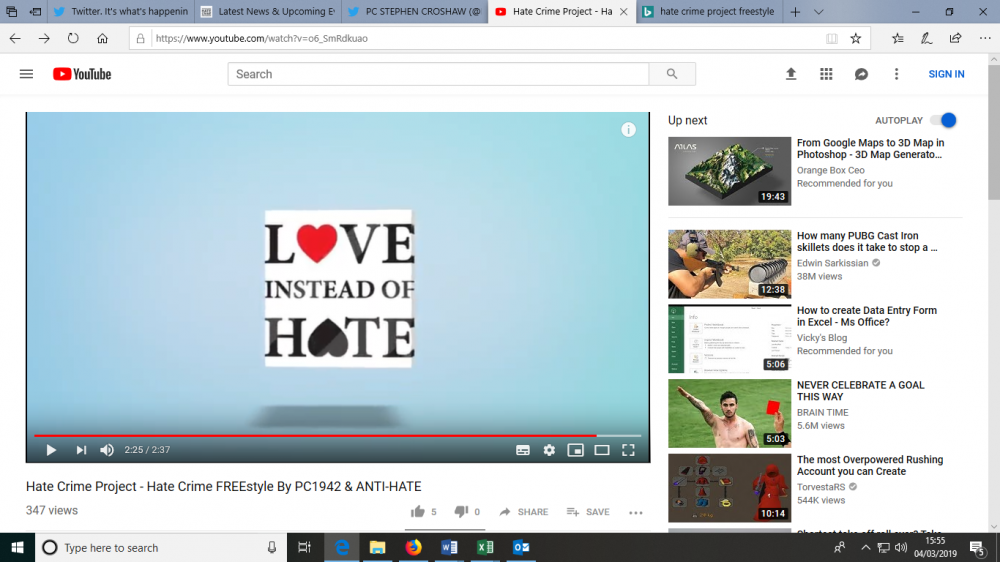 The video also outlines the various agencies that work in partnership to provide holistic support for victims of hate related crimes and incidents in Warwickshire and beyond.